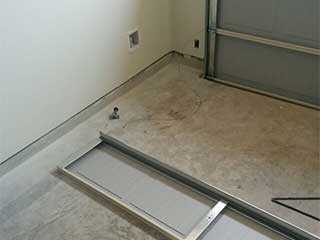 When it comes to the security of your property, a good quality garage door is usually fairly important. However, it's common that quality can reduce over time - they can become damaged as a result of minor accidents, deterioration, rust, or just run of the mill wear and tear. Whatever the reason for the damage, you can rely on our team of professionally trained and highly qualified garage door repair technicians to assist you. Here is a little more about the services we can provide you with.
Replacing Cables and Springs
Together with the spring, the cable controls the raising and lowering mechanism of the door. If the cables are in good condition, they should prevent the door from crashing to the ground. If the cables are broken or are starting to fray there's a risk that they'll yield to impromptu weight. This can be pretty dangerous. If you suspect an issue with your either cables or spring, give us a call to have them looked at.
Openers and Receivers
Automatic doors with components such as openers and receivers are liable to damage due to prolonged use. Bi-metallic deterioration can occur when electrified metals are frequently in contact with each other. Lightning, power surges and worn parts can also impact the condition of openers. Give us a call if you're in need of repairs for your garage door opener or any of its associated components.
Door won't open?
If your garage door appears jammed or won't open properly (or at all), our team of technicians can help you locate the problem. Opening and closing issues can be caused by broken springs or cables - this usually indicates that maintenance or replacement of any of the damaged parts is in order. Whatever the cause, we'll sort it for you.
Contact us for More Information about Garage Door Repairs
For more details regarding how our technicians can assist you with your garage door repair, contact a consultant from Garage Door Repair Bronx today.
We also offer the following services:
Part Replacement & Lubrication
Galvanized Torsion Spring Replacement