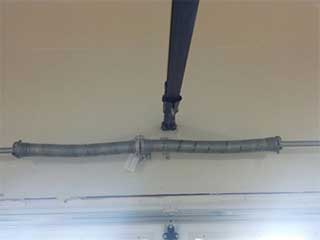 The springs in your garage door are one of the most important parts of your entire garage installation. These immensely strong and highly resistant components carry the full weight of your door every day and manage to work continuously for hundreds of cycles. Given the demanding nature of their work however, they do have a limited lifespan. Over time, they will start to wear down and may need to be replaced.
Warning Signs to Watch
When a spring starts to fail there are usually obvious symptoms. A door that's making a lot of noise, moving very slowly, or has begun to wobble can be a sure sign of a failing spring. If you notice any issues like this it's really important to get it looked at as soon as possible.
Repair and Replacement
In many cases, if a garage door spring is starting to fail it will need to be replaced. Springs can seem like simple components to look at - it might be tempting to try and replace them yourself when you identify a problem. You really shouldn't attempt this unless you are trained to do so. A failing spring can snap, causing injury and damage to anyone or anything around it. We strongly advise you not to touch your spring, contact us instead!
Prevention is Best
If your spring is beginning to wear out chances are it's fairly old; the replacement units we use are modern, high-quality, and come with improved lifespan and corrosion resistance.
The best way to keep your springs in good working order is to ensure they're regularly and properly maintained. Our experts provide routine maintenance visits and can provide any necessary lubrication or adjustments during one of these visits.
If you think your door is showing signs of worn-out springs, contact Garage Door Repair Bronx today. Our experts will be happy to talk to you and you can trust them to do a good job!
You can also count on us for:
Garage Door Tune Up Services
Genie & Liftmaster Opener Services
Torsion & Extension Spring Replacement
Roll Up Garage Door Services